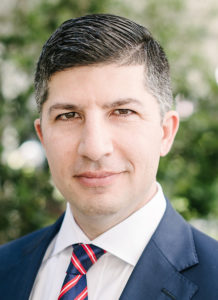 Board Member

Bahram is an attorney and founder of Alto Litigation, a boutique firm in San Francisco representing individual and corporate clients in complex business, trade secrets, and securities litigation.
Bahram was eight years old when his family fled Iran and immigrated to the United States, following the Iranian government's wide-spread repression after the 1979 revolution. Most people fleeing repression or conflict, however, do not have the good fortune of immigrating to the United States, with its wealth of caring people, opportunity, and rule of law. That is why Bahram is particularly committed to the mission of Asylum Access, which seeks to protect the rights of refugees fleeing conflict and strife throughout the world.
Bahram is a graduate of Pomona College and Harvard Law School. In addition to English, he is fluent in Farsi, Spanish and Russian.