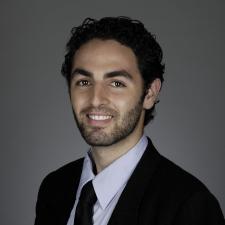 Board Member
Mark is a serial social entrepreneur. He most recently helped found the Beeck Center for Social Impact & Innovation at Georgetown University. Previously, he co-founded the Organ Alliance (now Organize) to address the unnecessary deaths due to a shortage of transplantable organs. Before that, Mark was the co-founder and President of United to End Genocide (formerly Genocide Intervention Network and Save Darfur Coalition), an organization created with the mission to empower citizens and communities with the tools to prevent and stop genocide.
Mark also served as a White House Fellow, working in the Office of Vice President Biden as the National Security Affairs Special Advisor for South America, Africa, and Human Rights.
In 2003, Hanis worked for the Office of the Prosecutor at the Special Court for Sierra Leone.
Mark has been awarded several fellowships for social entrepreneurship, including Ashoka, Echoing Green, Draper Richards Kaplan, and Hunt Alternatives Prime Movers. He was named a Young Global Leader by the World Economic Forum.
Mark serves on the boards of the Online Progressive Engagement Network (OPEN) and Asylum Access. He also serves as an advisory board member to Generation Citizen and Organize, and is a charter member of World Learning's Global Advisory Council.
Hanis graduated from Swarthmore College with a degree in Political Science and a minor in Public Policy. He is the grandchild of four Holocaust survivors and was raised in Quito, Ecuador.