Global Planning, Monitoring, Evaluation and Learning Lead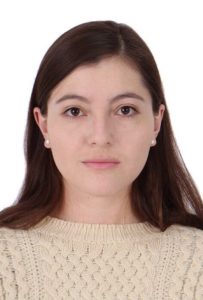 María Fernanda supports Asylum Access's monitoring and evaluation efforts, ensuring the organization's accountability internally as well as externally, and making sure we're on track regarding our goals. She oversees the use of our database, providing training and support for staff around our M&E System.
María Fernanda is an Asylum Access alumna, having provided support to our regional policy advocacy and communications team in Latin America, as well as having taken up a position as Volunteer Legal Advocate and providing legal advice to our clients in Ecuador. Prior to joining Asylum Access, interned at the World Food Programme's public information department, where she had the opportunity to first encounter the reality of refugees in Ecuador. She also did some volunteering with TECHO Ecuador, an organization that built emergency housing for people living in extreme poverty in the rural and periurban areas of Ecuador.
María Fernanda graduated with a Bachelor of Arts in International Relations from Universidad San Francisco de Quito, and holds a Master in Science degree in International Development Studies from the University of Amsterdam.