Senior Policy Associate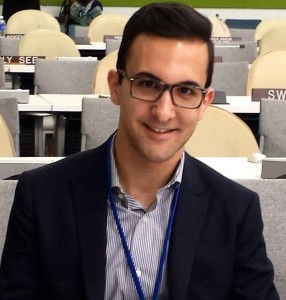 Alen Mirza is an attorney and activist from the San Francisco Bay Area. Alen supports in the design and implementation of strategies aimed at achieving US-based and international refugee rights policy change in line with Asylum Access's policy platform.
His work includes generating documents and talking points for legal and advocacy intervention within the US, UN and regional systems. Alen also provides strategic leadership and insight on international and regional intervention opportunities and helps manage Asylum Access's Refugee Work Rights campaign.
Prior to joining Asylum Access, Alen directed the global policy program for the Assyrian Universal Alliance – Americas Chapter where he trained Iraqi civil society organizations on effective engagement with United Nations human rights mechanisms. He has authored influential submissions to the Universal Periodic Review and UN treaty bodies detailing  minority rights and religious freedom abuses in Iraq, Syria, and Turkey. Alen also designed and implemented rights-based advocacy strategies for various international conferences including sessions of the Human Rights Council and the Forum on Minority Issues in Geneva and the Permanent Forum on Indigenous Issues in New York. Click here to read Alen discuss the need for international protection of Iraq's minorities in a recent Huffington Post editorial.
While in law school, he served as a Legal Research intern for the U.S. Commission on International Religious Freedom and participated in the Frank C. Newman Human Rights Clinic in Geneva.
Alen earned his JD and honors certificate in international and comparative law from the University of San Francisco School of Law and holds a BS in Political Science with honors and a BA in Communication with honors from Santa Clara University.
He speaks English, Farsi, Assyrian, and Arabic.