Associate Director of Advocacy and Communications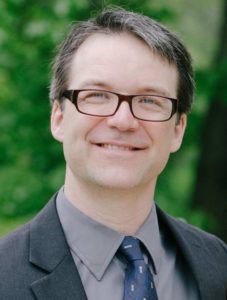 As Associate Director of Advocacy and Communications at Asylum Access, Rawson leads the agency's advocacy agenda and its external communications and publications. He works closely with staff from Africa, Asia, and Latin America to bring the story of Asylum Access to a broader audience. To this role he brings extensive experience in policy advocacy, communications, and community engagement on issues pertaining to human rights, global health, and poverty relief.
A Bay Area native, his work for social justice began with the Central American solidarity movement and direct work with repatriated refugee communities in El Salvador during the early 1990s. He currently promotes mental health services to refugees resettled in the Bay Area through his service as a Board member with Partnerships for Trauma Recovery.
In his prior work he represented Nobel Peace Prize-awarded organization IPPNW at United Nations sessions on arms trafficking. He organized the first international medical conference on arms trafficking and gun violence and launched a global campaign with nearly 300 physicians and health experts in attendance from wealthy capital cities to poor war zones. For more than a dozen years he led grassroots advocacy mobilization for Oxfam America, helping to plan strategy for campaigns to reform US foreign aid, improve corporate supply chain practices, and protect rights of small scale farmers and women. At Oxfam he built a national grassroots advocacy training program, the Action Corps, with teams in 15 US cities who conducted lobby visit delegations annually in Washington DC and local Congressional offices. He pioneered Oxfam's rock concert outreach at tours by Coldplay and other artists, mobilizing roughly 3,000 volunteers to canvass support from 90,000 fans.
As a trainer in communications and advocacy, and Principal at Brian Rawson Consulting, he has served organizational clients from coast to coast and internationally, such as the California Department of Public Health.
Rawson holds a BA with honors in Development Economics and International Development from Brown University. He studied labor organizing under the AFL-CIO and studied political organizing under renowned organizer Professor Marshall Ganz in the Executive Education in Political and Community Organization at the Harvard Kennedy School.