Deputy Director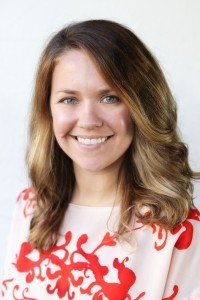 Diana leads Asylum Access's internal learning initiatives and directs the organization's efforts to grow and strengthen the global movement for refugee rights, including directing development of the Refugee Rights Toolkit.  She also oversees operations for Asylum Access headquarters and supports operations improvements at Asylum Access offices in Africa, Asia and Latin America.
A migration and displacement specialist, Diana has previously worked at Oxfam America, the African Conservation Centre, and FORGE (a UNHCR Operating Partner).  Her past research includes work on the connections between environmental change and displacement; evaluation of the efficacy of the Iraq land claims system for returned refugees; and persecution of women asylum-seekers from Dominican Republic and Iran, among other topics.
Diana is a Visiting Scholar at Stanford University's Center for International Security and Cooperation.  She holds a Master of Arts in Law and Diplomacy from the Fletcher School of International Studies at Tufts University, and a Bachelor of Arts in International Development from University of California at Los Angeles.  Diana speaks English, Spanish, and Swahili.