Communications Coordinator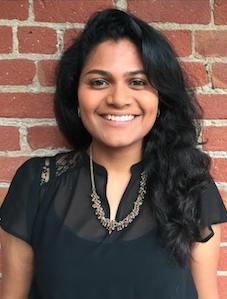 Gayatri manages digital marketing, social media and media relations on behalf of Asylum Access. She creates and executes projects that continue to build Asylum Access' reputation and visibility. Her role involves creating content about Asylum Access' work, thinking strategically about external relations and maintaining Asylum Access' digital and media presence.
Before joining Asylum Access, Gayatri worked in a media relations role where she served a diverse range of consumer tech and venture capital clients. She also has considerable experience in the fields of online marketing (SEO) and, prior to that, teaching and mentoring students hailing from socioeconomically diverse backgrounds.
Gayatri graduated with BAs in English and Psychology from the University of California, Berkeley.