Director of Global Strategy and Innovation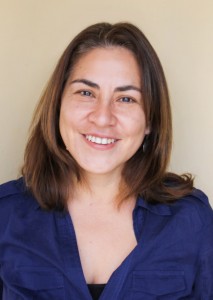 Karina Sarmiento became Asylum Access Ecuador's Director in the summer of 2008. Karina has been working with various human rights and development NGOs in Ecuador since 1996, supporting grassroots groups on political participation, advocacy, gender equity, institutional strengthening and human rights. Her work in refugee rights and issues began in 2006, when she started working in northern Ecuador close to the border with Colombia. In 2005, she was invited to the International Conference on Human Rights Defenders in Sri Lanka, as recognition of her work as a woman human rights defender. While studying in Italy, Karina joined UNHCR, where she authored a paper on "Investigations of Human Rights Violations: Relationship between the Office of the High Commissioner for Human Rights and the International Criminal Court".
Karina holds a Bachelor of Arts degree in Sociology and Development Studies from Sussex University, England, a Master of Law in International and Transnational Criminal Law from Teramo University, Italy, and a Master in Gender and Development from the University of Barcelona, Spain.