Global Finance Director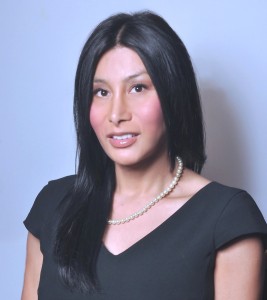 As Global Finance Director, Luisa is responsible for the organization's budgeting, accounting, and preparation of financial statements. One of her major contributions is leading Asylum Access's Financial Audit.
Luisa has always been an advocate of the Human Rights and Equality movement which led her to join Asylum Access as a finance fellow in 2012. A Peruvian by birth, Luisa's and her family experienced persecution and displacement during the Shinning Path period. Her personal experience serves as a strong motivation in her work with Asylum Access.
Luisa graduated Cum Laude from San Francisco State University with a Bachelor of Science in Business Administration and Corporate Finance and also holds a degree in Fashion Design from Parsons The New School of Design. She has advocated for equality as a member of Bay Area groups such as the Educational Opportunity Program of San Francisco State University and the Puente Program, sponsored by the University of California.