Creative Lead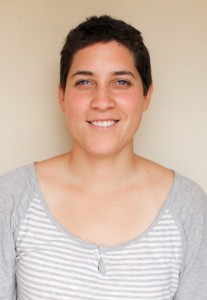 Sandra develops and carries out Asylum Access's communications and development strategy and activities, including our online and print communications. Furthermore, she supports communications by Asylum Access's overseas offices in Africa, Asia and Latin America and the global policy advocacy program.
Prior to joining Asylum Access, Sandra was involved in research studies on vulnerable migrant populations. In Beirut, Lebanon, she researched the social networks of Filipina migrant domestic workers. In the Netherlands, she was a researcher for MAFE, a major research initiative on migration between Sub-Saharan Africa and Europe at the University of Maastricht. More recently, Sandra researched urban refugee livelihoods in Ecuador through the Feinstein International Center, Tufts University.
Besides her work at Asylum Access, Sandra is a social and documentary photographer and luthier currently based in Quito, Ecuador.
Sandra holds a M.Sc. in International Development form the University of Amsterdam, the Netherlands and a B.A. in Anthropology and Spanish from the University of Colorado – Boulder, USA. She speaks English and Spanish.