Join Asylum Access's international team as a staff member or volunteer and help make refugee rights a reality around the world.
---
Employment
Grow and learn alongside an international team with decades of experience in legal services, advocacy and community empowerment.
Paid Staff Positions
Intern Positions (Unpaid)
---
Volunteer
Volunteer Advocates (VAs) fill vital roles in our national operations. They interact full-time with refugees on stages both large and small — advising them, supporting them, and uniting them in the face of country-wide discrimination. Applications are accepted on a rolling basis, with new VA programs begin two to three times per year. Applications should be submitted via email to the address specified on each application. Click here to learn more about our VA program.
Open Volunteer Positions
Legal
Community Empowerment
Policy
| | |
| --- | --- |
| Volunteer Position | Location |
| No positions currently available. | |
Administration and Communications
---
What is the Volunteer Advocate Program?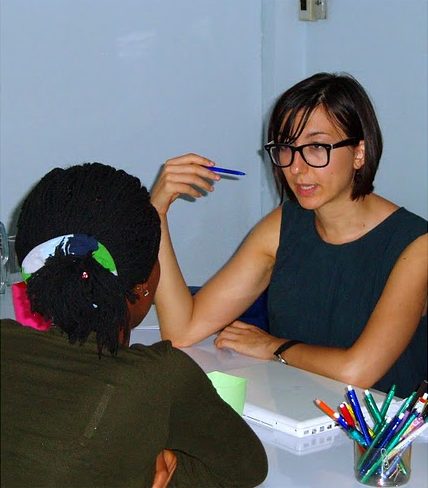 Our Volunteer Advocate (VA) program enlists both local and international professionals to work alongside refugees and provide services that enable them to rebuild their lives. Specifically, our goal is to prepare volunteers to collaborate with refugees to guarantee their rights to employment, freedom of movement, and full participation in their local communities. VAs who commit to our minimum six-month program work within one of our country offices.
VAs positions are offered in five areas: Legal Services, Community Empowerment, Policy Advocacy, Communications, or Program Administration. As a part of the VA program, all volunteers are given the opportunity to practice what they are passionate about in an environment where their efforts truly make a difference. Our intensive training course provides VAs with valuable skills regarding human rights and refugee law. This training is combined with expert mentoring to guide VAs through the process of managing their own caseloads or supporting their relevant programs.
Additional Benefits
Receive intensive training and mentoring from experienced legal advocates on the ground
For international VAs: gain practical experience living and working abroad among a supportive network of colleagues
For local VAs: gain practical experience working in an international environment
Understand the range of local, national, and international players in the human rights arena
Manage your own caseload or support community programs, achieve tangible solutions for individual clients
Sharpen your foreign language and advocacy skills through daily interaction with clients or international volunteers
Tap into our growing pool of human rights resources around the world
Play a key role in protecting and ensuring refugee rights in Africa, Asia and Latin America
Receive valuable opportunities and updates for as long as you would like via our alumni network
Health and Safety
Living in a different country can be a new and challenging experience. At Asylum Access, volunteers are supported by the community fostered in each of our offices.

"Asylum Access teams are more than colleagues. When you're an expat at Asylum Access, it's a whole lifestyle of being immersed in the work and in a team of people who are all committed to it. You become like a family. I know it sounds corny, but you do! You rely on your team for a support network. They help you adjust, they give you an immediate social circle, and they step up if you're confused or down.

International VA
"The environment [at Asylum Access] was one of family. We all loved each other, and I always considered the team to be my second home."

Asylum Access Tanzania VA
Volunteers who have been selected for the program can contact Asylum Access with any questions they may have about preparation for international living. VAs are expected to secure their own visas, though Asylum Access can provide information on each country's visa process. All VAs are also required to have international health insurance before entering another country.
Funding
It is a VA's responsibility to apply for and secure funding—however, Asylum Access will gladly write letters of recommendation, give examples of successful fundraising appeals, and provide information regarding the program if requested. Occasionally, law schools set up post graduate fellowships for top-performing recent graduates to work with Asylum Access.
To get more information on this or to inquire about setting up a fellowship with your law school, please contact apply@asylumaccess.org.
---