Director, Asylum Access Thailand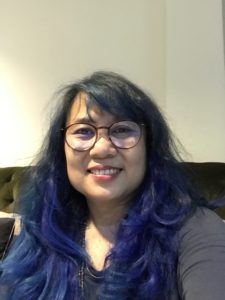 Naiyana oversees overall operations, programming, and policy advocacy at Asylum Access in Thailand (AAT), with the goal to make refugee rights a reality for refugees and asylum seekers in Thailand. Currently Naiyana works closely with refugee networks on alternatives to detention for asylum seekers and refugee children and advocates the government to enact the National Screening Mechanism so refugees can be recognized and receive protection.
Naiyana joined AAT in January 2019. Prior to joining AAT, she worked in the child protection thematic area for over 12 years in both development and humanitarian roles with UNICEF, UNHCR, and Save the Children.  While at UNHCR, Naiyana led Best Interest Determination processes for refugee children in 9 refugee camps along the Thai-Myanmar border. As a Child Protection Specialist, she provided child protection technical support to the program implementation team at Save the Children. Naiyana was deployed as both M&E Manager and Child Protection Specialist on Save the Children's humanitarian team in Nepal, Mongolia and Sri Lanka.
Naiyana holds a Master's Degree in Women Studies from Thammasat University in Bangkok and a certificate from the Human Rights Education Associates' online course on Data Collection and Analysis for Monitoring and Evaluation.