Global Finance Director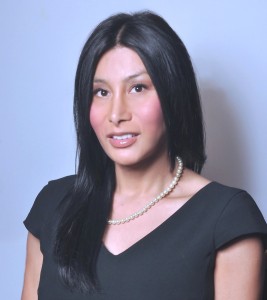 As Global Finance Director, Luisa directs Asylum Access's financial policies and oversees all financial functions including accounting, budgeting, grant financial management and auditing. Her major accomplishments include: establishing a solid internal control framework for all Asylum Access offices in Africa, Asia and Latin America, receiving clean audited financial statements three years consecutively after being audited only five years, and meeting the criteria for each of the preceding two audit periods to qualify as a low-risk auditee.
Luisa has always been an advocate of the Movement for Equality and Human Rights which led her to join Asylum Access as a finance fellow in 2012. Peruvian by birth, Luisa and her family experienced persecution and displacement during Peru's Shining Path period. Her personal experience serves as a strong motivation in her work with Asylum Access.
Luisa graduated Cum Laude from San Francisco State University with a Bachelor of Science in Business Administration and Corporate Finance and also holds a degree in Fashion Design from Parsons The New School of Design.