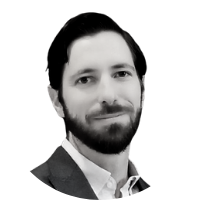 Daniel Berlin
Deputy Director, Asylum Access Mexico
he/him/él | Based in Mexico | Joined in 2019 (Previously 2009-11)
Daniel is the Deputy Director of Asylum Access México. His commitment to racial and social justice issues runs deep, as the son of a labor activist/folk singer and a union-side labor attorney. He became interested in migrant rights issues while serving as a Peace Corps Volunteer in Guatemala's Western Highlands, seeing first hand how the US's colonial legacy and immigration policies impacted the lives of his friends and neighbors.
Following Peace Corps, Daniel earned his JD magna cum laude from Georgetown University Law Center with a Certificate in Refugees and Humanitarian Emergencies. At law school he interned with several of DC's leading immigrant rights organizations, including Ayuda Inc. and Catholic Charities, as well as the Alexandria, Virginia Office of the Public Defender and the Executive Office of Immigration Review (EOIR). He was a member of Georgetown Human Rights Action, where he co-led a fact finding mission to Guatemala to investigate the link between US anti-crime and immigration policies and human rights abuses in Guatemala. He has a BA in Asian Studies from Cornell University.
Daniel joined Asylum Access's México team in 2019, after previously serving as Legal Services Director of Asylum Access Ecuador from 2009-11. In the interim, he litigated civil rights cases in Pennsylvania and advised the International Organization for Migration (IOM) in Zimbabwe on internal displacement issues.
In his free time, Daniel enjoys cooking, mountain climbing, running and cycling, and seeing the world with his family.