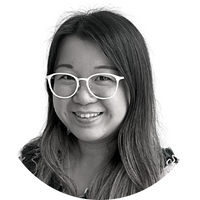 Jennifer Siu
Grants Manager
she/her | Based in Thailand | Joined in 2022
With a passion for building a just and dignified life for people in displacement, Jennifer has been working in non-profit and philanthropy sectors for more than a decade on topics of Forced Displacement, Migration, Anti-Human Trafficking, and Education.
She joined Asylum Access in 2022 as a Grants Manager and works with global and national teams in grant management, grant proposal and report writing, as well as donor communications. Prior to joining the team, she worked in the philanthropy sector, overseeing a regional program in Asia about rights protection and ending immigration detention for people in displacement. She is excited to join the global team of Asylum Access and continues making impacts through walking the journey along with people in displacement.
Jennifer enjoys working with people and jointly solving problems with creativity, loves travelling, exploring the world, and new ideas!
The world could be a better place if Everyone makes one step forward in embracing differences