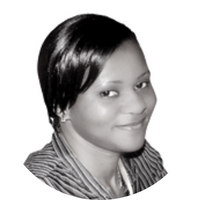 Lenser Adongo
Executive Assistant
she/her | Based in Kenya | Joined in 2022
Born and bred in Kenya, I have grown up witnessing gross human rights violations resulting in the displacement of people within my continent (Africa). Sadly, in 2007 I got first-hand experience with this following the post-election violence that erupted in Kenya. It was so devastating to see citizens turning against each other, victimizing and violating one another due to political differences. Having the privilege of working with such affected persons was one of my turning points, and I vowed to contribute to humanity, and what better place to achieve this than at Asylum Access! I am happy to work as part of a team that believes in leaving no one behind in the promotion of justice, respect, and dignity for refugees. In my current role at Asylum Access, I enjoy keeping my team members organized, informed, and prepared for anything that comes their way!
I have over 10 years of experience in the field of Project Administration and Management. I have taken up several administrative roles in the past ranging from Office Administrator, Executive Assistant, Project Assistant, and Programmes Officer. I have worked with various organizations in the human rights field and outside namely:
The Network of African National Human Rights Institutions (NANHRI) – a membership-based network of 44 NHRIs in the African Continent
Akiba Uhaki Foundation – Social Justice community-based organization
African Economic Research Consortium (AERC)
I hold a Bachelor of Arts Degree in Education (Business Studies – Major and French – Minor) from Kenyatta University in Kenya.
I'm a creative and practical person and like doing things with my hands. In my free time, I like beading and cooking. Beading sessions help me to bond with my daughter in a very relaxed way and promote virtues such as cooperation, sharing, and patience between us.