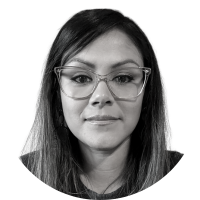 Maria Lopez
Executive Assistant to the CEO
she/her | Based in the USA | Joined in 2023
Maria is the Executive Assistant to our CEO, Sana Ali Mustafa. Maria supports Sana's leadership with key administration and communications support with internal and external stakeholders. She is driven by our organization's work helping others to live without fear and make a positive impact on their own lives and communities.
Before joining Asylum Access, Maria had several years of experience managing offices and administrative work, overseeing all procedures and programs while working at a university. This included overseeing budgets, funding programs, supervisory work, as well as event and travel management.
Maria holds a BA in Business Administration from the University of Texas at Austin. In her free time, she enjoys spending time with her two kids and their dog, Anna, as well as watching sporting events.