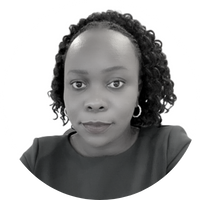 Salwa Mukoda
Policy Officer
she/her | Based in Uganda | Joined in 2022
Salwa is a Policy Officer in charge of institutional engagement.
Prior to joining Asylum Access, she worked as In-House Counsel at a Tax firm in the USA, and a Law clerk with the State of New Jersey. She has also worked for top law firms in Uganda.
Salwa holds a Bachelor of Laws Degree from Makerere University Kampala (Uganda), a Post-Graduate Diploma in Legal Practice from the Law Development Center Kampala, and a Master of Laws (LLM) in Banking and Financial Law from Boston University School of Law.
During her studies at law school, she developed a passion for human rights advocacy and worked with the Public Interest Law Clinic and the Human Rights Center Uganda to advocate for human rights in Uganda. She has actively participated in human rights sensitization and founded an organization that advocates for women empowerment and girls right to education.
Salwa is excited to do work that makes an impact in the life of forcibly displaced persons and influences policy change all over the world. In the next five years, she hopes to travel more, read more and start a family.