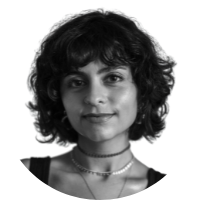 Sana Ali Mustafa
Chief Executive Officer
she/her | Based in the USA | Joined in 2020
Sana Ali Mustafa is a movement leader in the forced displacement sector and a feminist human rights activist fighting against systems of oppression in Syria and around the world. Sana's work has been informed by her experiences as a brown, queer, Arab, and forcibly displaced woman. After being forcibly displaced by the Assad regime, Sana led the establishment of global efforts for the representation and inclusion of forcibly displaced persons, such as the Global Refugee-led Network. Sana is currently Chief Executive Officer of Asylum Access, where she leads the organization's work to dismantle decades of colonialism, fight for self-representation, and build intersectional coalitions to demand human rights for all forcibly displaced people.
Prior to joining Asylum Access, Sana managed her own consulting business where she helped over a dozen public and private sector organizations such as Oxfam International, Open Society Foundations, United Nations, WeWork, and others to establish strategies to operate more equitably in support of refugee rights and refugee leadership.
Sana is also an active public speaker. She has delivered a TED talk and spoken at the United Nations headquarters in New York, the National Press Club in Washington, D.C, the Carnegie Endowment, the White House, Harvard Law School, Stanford, and numerous other venues.
Sana is a board member of Karam Foundation, which helps Syrian refugee youth in Turkey harness their ambition and creativity. Sana is also a member of Syria's first Syrian Women's Political Movement, a coalition with the aim of uniting women from across professional fields and ethnic lines to create a vision for women's inclusion in a future Syria.