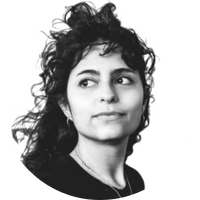 Sana Mustafa
Director of Engagement
she/her | Based in the USA | Joined in 2020
Sana Mustafa is the Director of Engagement at Asylum Access.
Prior to joining the team, Mustafa managed her own consulting business where she consulted with different institutions such as Oxfam International, Open Society Foundation, United Nations, WeWork, Tent Partnership for Refugees, and others on designing engagement projects related to refugees, refugees' inclusion, and their political and humanitarian situation through a design thinking approach.
Mustafa is an active public speaker and has spoken at the United Nations headquarters in New York, delivered a TED talk, spoke at the National Press Club in Washington, D.C, Carnegie Endowment, the White House, Harvard Law School, Stanford, and at numerous other respected venues.
Mustafa is a founding member of The Global Refugee-Led Network, a refugees-led coalition working to increase refugees' engagement with the international community to pursue inclusive, sustainable, and effective refugee and immigration policy.
Mustafa is also a board member of Syria's first Syrian Women's Political Movement, whose aim is to unite women from across professional fields and ethnic lines to ensure vision for women's inclusion in a future Syria.
Mustafa finished her second undergraduate degree in Political Science as a full scholarship recipient from Bard College in NY. Mustafa has a degree in Business Administration from Damascus, Syria.