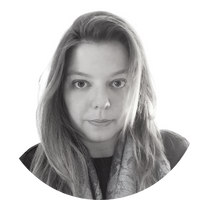 Xili Fernández
Special Projects Manager
she/her | Based in Spain | Joined in 2022
Xili is the Special Projects Manager at Asylum Access.
Before joining Asylum Access, Xili worked for over a decade in the humanitarian sector with Doctors Without Borders, serving mostly refugees and people who experienced forced migration in DR Congo, Zambia, Tanzania, Syria, Lebanon, Turkey and Venezuela.
Xili holds a BA in Political Science from Complutense University in Madrid and studied her MA in Refugee Protection and Forced Migration Studies at the University of London. She is also a member of the International Association for the Study of Forced Migration (IASFM). Xili is passionate about politics, traveling, reading and feminist activism in Latin America, particularly in her home country, Venezuela.
I am proud to join Asylum Access to put my operational expertise at the service of an organization that wants to transform the response to forced migration. The current system is no longer providing the necessary protection and support that people experiencing forced displacement require, both in the short and the long term.