Volunteer Legal Advocates use their legal skills to empower refugees in our offices overseas in Ecuador, Mexico, Thailand, Malaysia, and Tanzania. Our work would not be possible without their commitment to making refugee rights a reality.
Volunteer as a Legal Advocate Abroad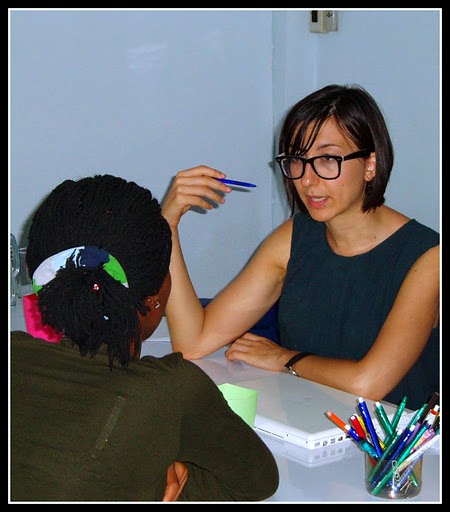 Volunteer Legal Advocates (VLAs) have the opportunity to help make refugee rights a reality in Africa, Asia and Latin America. VLAs are lawyers and highly-qualified law students who commit to spending at least 6 months or more in Asylum Access offices abroad (Quito, Ecuador; Tabasco and Tenosqui, Mexico; Bangkok, Thailand; Kuala Lumpur, Malaysia; Dar es Salaam, Tanzania). They provide direct legal advice and representation to refugees seeking asylum or other legal status.
VLAs receive intensive training in international refugee law, and practice before local offices of the United Nations High Commissioner for Refugees or local refugee status adjudicators. Volunteers may also have the opportunity to engage in policy advocacy at a national or international level. Our VLA program is considered a Peace Corps alternative without the two-year commitment.
Read more about a Day in the Life of a VLA and what some of our Alumni have to say about working with Asylum Access.
Apply to become a Volunteer Legal Advocate
We accept applications on a rolling basis but encourage applicants to apply as early as possible, since positions are often filled months in advance. All offices accept VLAs who commit to at least 6 months, but have a strong preference for 1-year placements for more senior responsibilities. Each office determines the start dates for new VLA cohorts. New cohorts begin two to three times a year. Please, read the application instructions carefully before submitting your materials.
City
---
Kuala Lumpur, Malaysia
Mexico City, Mexico
Mexico City, Mexico
Bangkok, Thailand
Kuala Lumpur, Malaysia
Southern Mexico
Various cities in Ecuador
Quito, Ecuador
Mexico City, Mexico
Quito, Ecuador
Quito, Ecuador
Deadline
---
Immediate
Immediate
Immediate
Immediate
Immediate
Rolling basis
Rolling basis
Rolling basis
Rolling basis
Rolling basis
Rolling basis

Do you have more questions? Download our FAQ sheet.
Benefits of becoming a Volunteer Legal Advocate at Asylum Access
Receive intensive training and mentoring from experienced legal advocates on the ground
Gain practical experience living and working abroad among a supportive network of colleagues
Understand the hierarchy of local, national, and international players in the human rights arena
Manage your own caseload, achieve tangible solutions for individual clients
Sharpen your foreign language and advocacy skills through daily interaction with clients
Tap into our growing network of human rights advocates around the world
Play a key role in making refugee rights a reality in Africa, Asia and Latin America/li>
The profile of Volunteer Legal Advocates
VLAs are legal advocates from all walks of life.  Many come with years of experience practicing law.  Some bring their families for the duration of their contract. Past practice areas range from corporate law to immigration to criminal justice.  Others are recent law graduates: LLMs, deferred associates, or alumni from one of our Young Lawyer Fellowship partner schools.  Occasionally we also accept exceptionally qualified law students who combine summer with a fall or spring externship, paralegals with several years of experience, or other advocacy professionals. Despite this diversity, all VLAs have one thing in common: their passion for empowering refugees assert their rights. VLAs work in a fast-paced environment, are constantly challenged to find creative solutions to their clients' needs, and develop trust-building skills to engage vulnerable and marginalized populations. VLA teams share responsibilities with local volunteers, where they enjoy a true cultural legal exchange and make life-long friendships.
The VLA position is an unpaid position. We do not want this to prevent anyone from joining our global team. We advise all candidates to track deadlines for fellowships and grants as you put together your VLA application. If you are selected as a VLA, Asylum Access can provide letters of support for fellowship applications. However, Asylum Access does not fundraise for specific candidates. For more information on funding opportunities, please see our FAQs.
How do VLAs contribute to Asylum Access' global objectives?
Our VLA program is central to the Asylum Access model. VLAs enable us to provide individualized, top-quality legal services in a sustainable manner.  They also act as a springboard for emerging leaders in the refugee rights movement.
---