Asylum Access Malaysia brings together a dedicated team from local, international, and refugee communities to advance human rights in Malaysia
Go to: Overview | Our Team (Current Page)
Asylum Access Malaysia is working to make our team more representative of the communities we live in and serve. Learn more about our commitments to Diversity, Equity and Inclusion as well as Refugee Leadership.
---
LEADERSHIP
The Executive Director and Deputy Director lead Asylum Access Malaysia's strategy, advocacy, partnerships and management. They also drive Asylum Access's global strategy as part of the Global Leadership Team.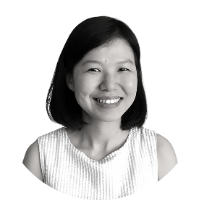 Hui Ying Tham
Executive Director
---
STAFF
The staff at Asylum Access Malaysia come from a broad variety of backgrounds with a breadth of personal and professional experience. Together, they implement a key set of programs and advocacy strategies to support the refugee communities in Malaysia.
*The names and identities of some staff have been hidden for their safety
Section coming soon…
---
VOLUNTEERS
Our volunteers come from all around the world. They support the work of the different teams within Asylum Access Malaysia. If you are interested in volunteering with us, check out our Volunteer page.
Section coming soon…
Want to join our team?
Check out all open positions at Asylum Access on our Careers page. You can also follow Asylum Access on LinkedIn and Asylum Access Malaysia on Facebook.