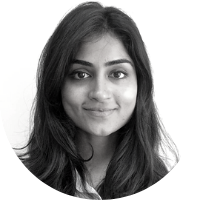 Deepa Nambiar
Director of Partnerships
she/her | Based in Malaysia | Joined in 2014
As Director of Partnerships, Deepa builds partnerships with civil society-led organizations in order to launch or enhance legal empowerment or policy advocacy programs that advance refugee rights in host countries. 
Deepa's experience includes coalition-building, non-profit and program management, policy engagement, capacity-building, and research in areas ranging from refugee protection, statelessness and alternatives to immigration detention. Deepa was the founding Director of Asylum Access Malaysia, and most recently worked at the International Detention Coalition (IDC) as the Asia Pacific Regional Coordinator. She is also the former Chair of the Asia Pacific Refugee Rights (APPRN) Southeast Asia Working Group, and has consulted with the Statelessness Network Asia Pacific (SNAP).
Deepa has a Bachelor of Laws (LL.B) from the University of London, and a Master of Laws (LL.M) from Columbia Law School, which she received as a Fulbright Scholar. She has been admitted to the Bar of England and Wales, and previously practiced as a corporate litigator and Protection Associate with UNHCR Malaysia.