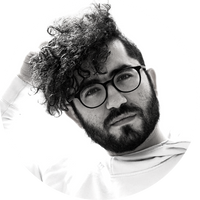 Hane Alrustm
RRLI Director of Programs
he/him | Based in Belgium | Joined in 2021
Hane Alrustm is the Resourcing Refugee Leadership Initiative (RRLI) Director of Programs at Asylum Access. As a person of displacement, Hane believes that solutions come from within the displaced communities. and this is what motivates him to join Asylum Access. 
Before that, Hane co-founded the SHiFT social innovation hub in the north of Lebanon, focusing on personal development, socio-economic development, and reconciliation as means for social stability after rounds of conflict have stopped in the country. In addition to that, he led the mental health and psychosocial component at SHiFT and designed and launched the MHPSS intervention after Beirut Blast in 2020.
In 2017, He founded the SADA troupe for playback theatre. It was formed by 14 locals coming from various neighborhoods who aimed to establish a safe platform where their communities can express their narratives, memories, fears, and aspirations before experiencing them coming alive on stage. SADA is now an established organization working with hundreds of children, women, and men in one of the former frontlines of the city.
He is a board member of the International Playback Theater Network (IPTN). Formed in 1990, the IPTN is an association of Playback Theatre groups, practitioners, and supporters. The IPTN exists to enable all Playback practitioners to connect as a global community, foster networking, and deepen collective learning and wisdom.
He finished his bachelor's degree in psychology and master's degree in theater studies, believing that theater and arts have the power to create pluralistic narratives that promote cooperation and carry the seeds of change.
 Hane is passionate about theater, arts, and animals.