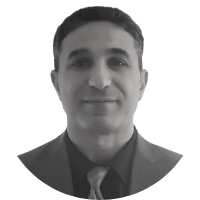 Hany Aziz
Board Treasurer
he/him
As Financial Controller at Teach For All, Inc., Hany is responsible for leading financial operations and strategic analyses, while building and enhancing processes and infrastructure, that will help Teach For All to achieve its vision. He has over 23 years of financial operations experience in the not-for-profit sector with extensive hands-on experience in the areas of finance, budgeting, general management, compliance and internal controls.
Hany has a great passion for humanity to reach its greatest potential in the universe, and he believes the first step to this is fixing the systemic problems we have closer to home, to reduce inequality, and increase fairness and social justice, so everyone has a fair chance at doing something amazing with their lives.
Hany has a Bachelor's Degree in Accounting from Ain Shams University in Egypt. Born and raised in Cairo, Egypt, and is now based in New York.