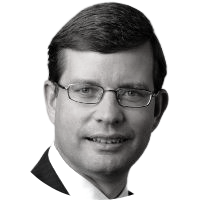 Michael Diedring
Co-Chair
he/him
Michael Diedring has extensive senior leadership experience regarding refugee rights and refugee-focused philanthropy, development fund management, international rule of law development, and professional education for lawyers, judges, legal professors, and business leaders. 
Michael joined the board of Asylum Access in 2018 and previously served as Secretary General of the European Council on Refugees and Exiles (ECRE), Director of the European Programme for Integration and Migration (EPIM), Executive Director of the CEELI Institute, Director General of the Baltic Management Institute, and Deputy Executive Director of the International Bar Association (IBA).
Michael holds a Juris Doctorate from Syracuse University College of Law and a B.F.A. in Rhetorical Speech from Drake University. Michael relocated from the U.S. to Europe in 1995 and is currently based in Brussels, Belgium.