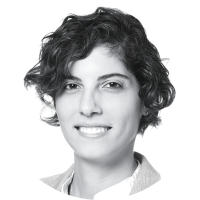 Rouba Anka
Chief Financial Officer
she/her | Based in Canada | Joined in 2023
Rouba's interest in joining Asylum Access is her lived experience working with organizations that support refugees and her belief that every person, despite their background, ethnicity, and religion, deserves basic human rights, like legal empowerment, shelter, and education.
Rouba supports the finance and accounting functions at Asylum Access as well as dealing with external auditors while ensuring the organization's financial integrity and delivering high-quality financial assessments helping in strategic decisions.
Rouba has over a decade of work experience in international and local not-for-profits in North America and the middle east. She holds a master's degree in Business Administration (MBA) and a certification in Community Shift from the Ivey Academy at Ivey Business School.
Outside work, Rouba is a professional basketball player and has played in Lebanon for professional leagues and the national team. She traveled many times to represent her club/country in international tournaments. Since she moved to Canada, Rouba has been playing for local leagues in Toronto.