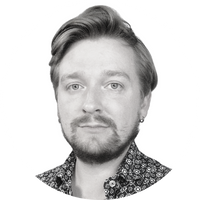 Simon McDonagh
Communications and Creative Manager
he/him | Based in Mexico | Joined in 2019
Simon leads how the work at Asylum Access is shared with our supporters and the wider public. He enjoys the challenge of translating and visualizing the complex aspects of our work into something that everyone can understand and get on board with. He is motivated by the tenacity of the rest of the Asylum Access team and our collective dedication to bettering how we as a society respond to forced displacement. 

Before joining the team, Simon earned his MA (Oxon) in Human Sciences from Oxford University and lived and worked in Japan for four years. There, he helped one of Japan's largest homegrown NGOs, Ashinaga, to internationalize their brand and establish an international fellowship program for young African leaders. Simon also holds a Diploma in Editorial Design and Digital Publications from the National Autonomous University of Mexico (UNAM).
Simon is currently based in Mexico City and in his free time enjoys learning languages, visiting archeological sites, and exploring Mexico's unmatched nature.
Narrative matters, which is why I deeply appreciate the time, care, and resources that Asylum Access has dedicated to putting people and equity first in how we talk about forced displacement.

— Simon McDonagh