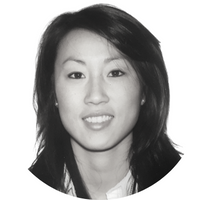 Susan Din
Special Advisor to the CEO
Based in the USA | Joined in 2023
As Special Advisor, Susan provides strategic support to the CEO in the areas of board management, communications, fundraising, human resources, strategy, and organizational growth and culture.
Susan brings 12+ years of experience working at the intersection of humanitarian response, human rights, and philanthropy. As a child of immigrants, Susan has dedicated her career to supporting and advocating for communities affected by forced displacement. Her previous work experiences include NetHope, HIAS, Tent Partnership for Refugees, Mercy Corps, UNHCR, International Rescue Committee, and the US Department of State. Susan also serves on the USA Advisory Board for Talent Beyond Boundaries, a global nonprofit working to develop labor mobility pathways for refugees.
Susan received her MPA from Columbia University's School of International and Public Affairs and her undergraduate degree from the University of Virginia. She is an avid lover of the outdoors and in her free time enjoys rock climbing, skiing, and hiking with her partner and pup, Nala.