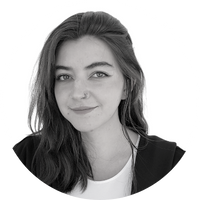 Valeria Campos
Development and Communications Coordinator
she/they | Based in Mexico | Joined in 2022
Valeria Campos joined Asylum Access in 2022 and is the Development and Communications Coordinator. They feel a strong commitment to contribute to the fight for Human Rights. They wish to see a world in which no human being is labeled illegal. 
They previously worked for the State Human Rights Commission. They assisted in the Gender-Based Violence and Women's Human Rights Department. Later they started working for the International Rescue Committee, where they supported people who had been forcibly displaced.
They have a Bachelor's degree in International Relations with a specialism in International Cooperation for Development.
Outside of work, Valeria continues advocating to make safer places for the LGBTQ+ community, women, and children in any way they can. In their free time, they love to spend time with their dog, Mallow.
I deeply believe that being kind, compassionate, and caring is revolutionary