Knowing our rights made a huge difference in the way that the management treated us after this incident
(En español abajo)
Dear friends,
My name is Wahid, I am from Somalia and I wanted to share with you how the Somali refugee community took action in Kuala Lumpur to protect our rights to live safely in Malaysia.

Malaysia is a country that hosts refugees from all over the world. Where I live, 60-70% of the residents in our condominium are Somali refugee families. Just like my family, these people came here to pursue a better life and contribute to our society.

As a focal point for Somalis living in my building, I started hearing about changes that the management of our condominium decided to roll out. They were collecting signatures from other residents to make the case for immigration authorities to carry out a raid on our building and take Somalis outside the city. That meant displacing almost 100 families and setting a precedent for other condominiums in the area to do the same.

Unfortunately, there are no laws in Malaysia to protect refugees from such violations. All refugees in Malaysia are considered illegal residents which means that we are not protected under the same eviction laws like other local tenants. Therefore, we realized that we needed to do something as a community to call out these violations and ask for help.

When our community leader Mohamed and I were thinking about reaching out to get legal help, Asylum Access Malaysia (AAM) was the first organization that came to our mind because of their flexibility. We have a close relationship with members of the AAM team and we knew from previous interactions that they have less bureaucratic processes than other organizations working with refugees in Malaysia.

Our issue was very time sensitive because our management was pressuring a member of the parliament to issue a law that bans renting apartments out to refugees in general, and specifically to Somali and Sudanese refugees. When AAM was alerted, they sent lawyers with us and helped us to file a police report against the parliament member who was trying to assist our building's management to harass our people, and kick us out of our homes.

It was a special moment for us to walk into a government official's office and be confident in the support we had from the AAM lawyers. We were able to tell the MP that what she was doing is wrong and it violates specific human rights laws. In addition to assisting with the court case, AAM also held workshops with both refugee tenants and Malaysian landlords in our area that informed people about their rights and the legal actions they can take if they are faced with eviction threats or pressure from the management to evict tenants.

Knowing our rights made a huge difference in the way that the management treated us after this incident. We as community leaders, refugee tenants and landlords filed an official complaint against this attempt to evict us to the Commission of Buildings (COB) of the Kuala Lumpur City Council. In addition to the complaint, AAM also requested the human rights commission of Malaysia (SUHAKAM) to investigate the issue and to endorse our complaint to the COB. As a result, the COB issued a letter that lists our rights under the law and how such acts violate the law. In their letter, they advised the management of our building to look back at their discriminatory house rule and reminded them that they shouldn't evict any one based on their race, religion, culture or color of their skin.

Right now, we feel we are well prepared to defend our rights with the knowledge and the alliances we formed. If our management tries to evict our people again, we know how to stick together, voice our concerns and where to go when we need support.

This is why I invite you to be an ally to us and support this important work by donating to Asylum Access' annual appeal. Your gift can help ensure that our communities access their rights in Malaysia despite the challenges we face everyday.
With appreciation,
Wahid
Community Organizer and Client of Asylum Access Malaysia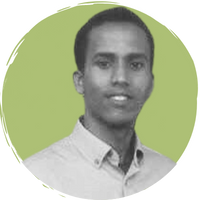 ---

Conocer nuestros derechos supuso una gran diferencia en la forma en que la administración nos trató después de este incidente
Hola amigas y amigos de Asylum Access,
Mi nombre es Wahid, soy de Somalia y quiero compartir con ustedes cómo la comunidad de personas refugiadas somalíes actuó en Kuala Lumpur para proteger nuestro derecho a vivir con seguridad en Malasia.

Malasia es un país que acoge a personas refugiadas de todo el mundo. Donde yo vivo, el 60-70% de los residentes de nuestro condominio son familias de personas refugiadas somalíes. Al igual que mi familia, estas personas vinieron aquí para buscar una vida mejor y contribuir a nuestra sociedad.

Como es un centro de unión para las personas somalíes que viven en mi edificio, empecé a oír hablar de los cambios que la dirección de nuestro condominio decidió poner en marcha. Estaban recogiendo firmas de otros residentes para que las autoridades de inmigración hicieran una redada en nuestro edificio y se llevaran a las personas de Somalia fuera de la ciudad. Eso significaba desplazar a casi 100 familias y sentar un precedente para que otros condominios de la zona hicieran lo mismo.

Lamentablemente, en Malasia no hay leyes que protejan a la comunidad de personas forzosamente desplazadas y refugiadas de estas violencias. Todas las personas refugiadas en Malasia son consideradas residentes ilegales, lo que significa que no estamos protegidas por las mismas leyes de desalojo que otras y otros inquilinos locales. Por lo tanto, nos dimos cuenta de que teníamos que hacer algo como comunidad para denunciar estas injusticias y pedir ayuda.

Cuando el líder de nuestra comunidad, Mohamed, y yo pensamos en buscar ayuda legal, Asylum Access Malaysia (AAM) fue la primera organización que se nos ocurrió por su flexibilidad. Tenemos una estrecha relación con las y los miembros del equipo de AAM y sabíamos, por experiencias anteriores, que sus procesos son menos burocráticos que los de otras organizaciones que trabajan con comunidades de personas refugiadas en Malasia.

Nuestro caso era muy delicado porque nuestra dirección estaba presionando a una persona del parlamento para que promulgara una ley que prohibiera el alquiler de apartamentos a las personas refugiadas en general, y específicamente a las personas refugiadas somalíes y sudanesas. Cuando se alertó a AAM, enviaron abogadas y abogados con nuestra comunidad y nos ayudaron a presentar una denuncia policial contra la diputada del parlamento que intentaba ayudar a la dirección de nuestro edificio a acosar a nuestra gente y echarnos de nuestras casas.

Fue un momento especial para nosotras y nosotros entrar en el despacho de una funcionaria del gobierno y confiar en el apoyo que teníamos de las y los abogados de AAM. Pudimos decirle a la diputada que lo que estaba haciendo estaba mal y que violaba leyes específicas de derechos humanos. Además de ayudar en el caso judicial, AAM también organizó talleres con las y los inquilinos refugiados y las y los propietarios malayos de nuestra zona en los que se informaba a la gente de sus derechos y de las acciones legales que pueden emprender si se enfrentan a amenazas de evicción o a la presión de la administración para desalojar a los inquilinos.

Conocer nuestros derechos supuso una gran diferencia en la forma en que la administración nos trató después de este incidente. Las y los líderes de la comunidad, las y los inquilinos refugiados y las y los propietarios presentamos una queja oficial contra este intento de desalojo ante la Comisión de Edificios (COB, por sus siglas en inglpes) del Ayuntamiento de Kuala Lumpur. Además de la denuncia, AAM también solicitó a la Comisión de Derechos Humanos de Malasia (SUHAKAM, por sus siglas en inglés) que investigara el asunto y respaldara nuestra denuncia ante la COB. Como resultado, la COB emitió una carta en la que se enumeran nuestros derechos en virtud de la ley y el modo en que estos actos violan la ley. En la carta, aconsejaron a la dirección de nuestro edificio que revisara su norma de vivienda discriminatoria y le recordaron que no debe desalojar a nadie por su raza, religión, cultura o color de piel.

Hoy en día, creemos que estamos bien preparadas y preparados para defender nuestros derechos con los conocimientos y las alianzas que hemos formado. Si la dirección intenta desalojar de nuevo a nuestra gente, sabemos cómo mantenernos unidas y unidos, expresar nuestras preocupaciones y dónde acudir cuando necesitemos apoyo.

Por eso te invito a que seas te sumes a nuestras y nuestros aliados y apoyes esta importante labor donando a la campaña anual de Asylum Access. Tu obsequio puede ayudar a garantizar que nuestras comunidades accedan a sus derechos en Malasia, a pesar de los retos a los que nos enfrentamos cada día.
Con agradecimiento,
Wahid
Líder comunitario y usuario de Asylum Access Malaysia