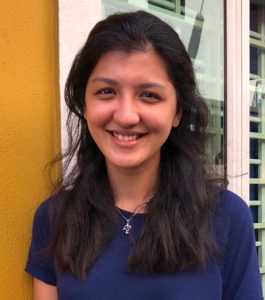 Name: Sherrinder Kaur
Age: 22
Hometown: Penang, Malaysia
Schools Attended and Degrees Conferred: Bachelor of Laws, Queen's University Belfast. Currently pursuing the Certificate of Legal Practice (CLP), Brickfields Asia College.
What type of law did you practice before volunteering with Asylum Access?
I have just recently graduated, so I have not been in practice yet. However, I had taken human rights and international law modules during my studies and have previous volunteering experience with refugee children both in Kuala Lumpur and in Belfast.
What made you volunteer as an intern?
I've always been passionate about human rights and want to devote my career towards this field. I was searching for human rights-related legal work in Kuala Lumpur when I stumbled upon Asylum Access Malaysia (AAM). I knew from previous experience that the refugee situation in Malaysia was difficult, and when I found AAM, I thought it was a fantastic opportunity to continue working with refugees whilst at the same time gaining experience in the legal field.
Can you describe a typical workday?
It takes me about an hour to get in to work on the train. I primarily manage the employment disputes, which involves interviewing clients, coordinating with external volunteer lawyers and setting up appointments. I also assist with Refugee Status Determination (RSD) cases and organise workshops within refugee communities, so most of my days are filled with either client appointments, research, drafting, preparing for workshops, or other miscellaneous tasks. There is a constant flow of work and I'm fortunate enough to be involved in different areas of the organisation, so the work is varied and there is never a dull day.
How do you spend a typical weekend or day off in Malaysia?
I'm currently pursuing the Certificate of Legal Practice (CLP) in order to be a qualified lawyer, so I have classes on weekends, and my days off are usually spent studying! Whenever I do manage to get time off, I enjoy hanging out with friends and hiking.
Tell a story about a language barrier or cultural difference.
We have walk-in clients from a few different countries, and sometimes they speak no English, or speak only very little of it. As we don't have in-house interpreters, there is a language barrier and we have to get by with what little English is spoken and understood. However, if this is impossible, we'll get an interpreter over the phone.
What has been the greatest personal challenge you have faced during your experience?
Some of the stories we hear can be quite harrowing and it is easy to get emotional. I had a client who happened to be one of the kindest gentlemen I had ever met, and at one point he broke down in tears. I had never felt more helpless than at that moment, however there is only so much we can do. At times like these, I find it really challenging not to get too personally involved with the cases. Fortunately, my colleagues and supervisors have been a great support system!
What was most memorable about your time with Asylum Access?
The best part for me has been getting to work directly with clients. My first client to whom we provided full representation, was in a particularly vulnerable situation, and when I was doing the casework I felt worried about the outcome. However, the client's case was expedited and she received a positive result within a week of her RSD Interview. Most refugees would have to wait at least 3 months or more for their results, so this particular case was quite a victory for all of us.
I've also enjoyed working with all the staff and volunteers at AAM. Despite being the youngest in the office, I've always been given substantive work and trusted with responsibility. My colleagues and supervisors have always provided guidance, and I've really liked that there is an open-door policy.
What do you do for yourself to de-stress?
I really enjoy going for dinner or drinks with colleagues after a long day at work. Furthermore, they are all international volunteers, so hearing about their home countries, past experiences and travels is also really interesting.
What do you see as the greatest challenge to asserting refugee rights in Malaysia?
I think the greatest challenge is definitely the lack of political will by the government to ensure protection for refugee rights. Existing immigration laws consider them 'illegals', which makes access to basic rights such as healthcare, education and employment very difficult. They are often at risk of arrest and detention and constantly face exploitation. The only way to overcome these issues is to pass laws and implement effective policies to ensure there is legal protection for refugees, and for this to happen there needs to be greater political will.
What one resource did you need that Asylum Access didn't have?
It definitely would have been useful to have a social worker or a mental health professional in the office. Sometimes there are clients who are exceptionally vulnerable, or who would get really emotional during the interviews as it can be difficult for them to tell their stories. While we do have external partners we can refer them to, the lack of such expertise in the office meant that we could not provide the necessary support during the interviews.
How will this experience at Asylum Access shape your future career plans/goals?
I am really grateful that every day at AAM has been a constant learning experience, as I've gained so much both professionally and personally. This experience has reinforced my passion towards a career in human rights and I know that I want to continue working with refugees in the future. I also can't wait to be legally qualified so I can contribute further!